Joan
"I was finally able to let go of all the guilt, shame, and anger."
On the outside, I appeared to have everything a twenty-one-year-old could ever want. On the inside, I was falling apart. At school and work I was full of fear and insecurity—I wasn't as smart as my classmates or co-workers, or as sophisticated or as funny … The list goes on and on. Despite the fear, I excelled both academically and professionally, although I certainly did not enjoy it. Drinking and smoking helped me relax and let go of some of my fears.
In my twenties and into my early thirties, I achieved much success in my career and my personal life, yet at times I was very unhappy. I didn't know who I was, what I valued, or what I wanted. My life was chaotic even when I wasn't drinking. I felt like I was on a treadmill and couldn't get off. I was so caught up in the planning, analyzing, and critiquing of everything and everyone around me that I wasn't enjoying my life. My life had become unmanageable because I was trying to control everyone and everything. It was simply exhausting.
Dr. Brown guided me through her program over a six-month period, with the majority of our work together done over the telephone. Once I had completed all the writing related to the Fourth Step Algorithm, I met with Dr. Brown for a full day, in person, and did my fifth, sixth, and seventh steps. I was finally able to let go of all the guilt, shame, and anger that had accumulated during my 33 years of life.
As a result of the step work that I completed with Dr. Brown, my regular participation in AA meetings, and my complete faith in God, I am a different person. Today, fears and insecurities no longer run my life. I am happy with who I am and enjoying discovering my own unique personality, an identity that has always been a mystery to me. I am living in the moment, appreciating little things like a bright, sunny day, petting a purring cat, and taking a nap. I now can even appreciate the rain. I am finally enjoying being alive, one day at a time.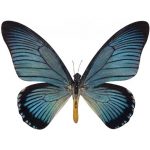 Learn more about The Brown Method