They Did It. So Can You
Everything you've ever wanted is on the other side of fear." —George Addair
Many people have used The Brown Method to find emotional freedom, heal their relationships with themselves and others, and overcome addictive behaviors of all kinds. Watch the 5-minute video to meet Mary, Len, Carolina, Chris, and Caroline, or read extended testimonials from them and others.
Meet some Brown Method "Grads"
Mary
"I had been to at least ten therapists since college.… This has been the most transformative and spiritual of all my experiences." More
Dorothy
"I used food to make me feel good about myself.…  Through The Brown Method, I learned to love myself and have lost over 35 pounds." More
Ernie
"I was consumed with fear, doubt, and insecurity.… The work helped me discover who I am and what I want and need." More
Carolina
"I had no sense of self, and I was truly lost.… The result of the work exceeded any expectation I had at the beginning." More
Alex
"All the Twelve Step programs I experienced never healed me from my using.… Today I have a sense of myself as being whole." More
Chris
"When I hit bottom with codependency, I thought my pain would kill me.… I've been able to learn that I am who I was always looking for." More
Caroline
"I wanted to get rid of all this crap that had been with me for so long.… If people are serious about living a full life, Dr. Brown has the goods." Meet Caroline in the video.
Joan
"My life was chaotic even when I wasn't drinking.… Today, fears and insecurities no longer run my life." More
Paul
"I hated everyone, but especially myself.… My life today is many times better and more meaningful than I ever could have imagined." More
Jen
"The work was about changing me, not just abstaining.… I am so far removed from the person I was." More
Len
"I had been sober continuously for over 25 years … but I finally felt healed." More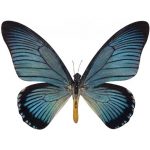 Learn more about The Brown Method